OfferMind 2019 Event Review
by Caroline Onyedinma
OfferMind 2019, held in Boise, Idaho was a marketing-fest of what's working now strategy.
This review is a complete blow-by-blow account of the event. It's a long read. If you prefer to watch a video you can do so here.
The event covered how to design lucrative offers and sales messages using REAL MARKETING.
If you're the type of online entrepreneur that wants to:
Build a long-term, lucrative online business, not just a quick buck side hustle.

Make the kind of money that gives you the financial freedom to live life on your own terms

Create, market, and sell premium transformational products and services that add value to your dream customer's life
Then OfferMind is right up your alley.

Any influencer or expert that wants to build a constantly growing loyal fan base must create a CULT-URE, not just a brand. Steve Larsen understands this. Tribe building was in full effect at OfferMind.
The Game of Thrones-Esque event sigil was the CapitalistPig mascot, the T-shirt coat of arms proudly worn by loyal Kool-aid drinkers.
The 600 people strong tribe of faithful entrepreneurs cried OINK whenever Larsen their fearless funnel leader dropped some knowledge.

The attention-grabbing T-Shirt outside the walls of his camp could be perceived as a satirical slogan or slur. Bro, nobody's trying to get jumped, grocery shopping.
So I decided to take my KoolAid diluted, on the rocks with a slice of lemon until the cause was made clear.
Larsen took the stage and explained his interpretation of "CapitalistPig" as a metaphor for a driven entrepreneur that wants to:

Work hard

Not rely on handouts

Get filthy rich

Provide for their family in ways they could never imagine

Bless others out of their abundance

The End
Once explained in the right context, the Kool-aid became a little easier to sip.
Personally, I prefer his more subtle but powerful tagline...
Get Rich. Give Back.
So much more refreshing.
As marketers, we understand the power and purpose of an attention-grabbing hook that punches you in the face twice. The CapitalistPig shirt definitely has that made you look, made you stare, made you lose your underwear factor. Mission accomplished I'd say.
Larsen's Pattern Interrupt Statement Hook - 1
vs
Sit on The Fence, Safe and Bland Hook - 0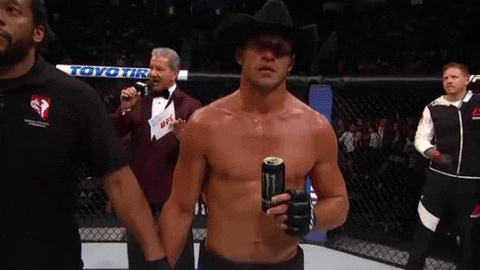 ---
The Vibe
The energy was palpable. It felt more like a Bruno Mars Concert than a marketing event. People were actually excited to sit in a conference ballroom for 12 hours a day on a Labor day weekend!

Straight up weird, right?

Check me out, in happy-clappy "weirdo" effect, on the 3rd in the VIP with my fellow non-Labor day celebrating entrepreneurial geeks.
Yasssss, let's get it.
The dress code - Converse, jeans, business logo t-shirts ( always rep your brand), and flip flops

The music - rap and rock. Shazam and build a playlist

The room - a large conference ballroom with rows of tables and chairs with 600 people in attendance
My fabulous friend, Devon Brow, was the event Master of Ceremony. He did an amazing job of making sure the event flowed seamlessly and keeping us entertained.

Nothing like a good Devon Brown dance party to keep the vibe alive. Aunty Beyonce would have been so proud of our booty-shaking and body-waving.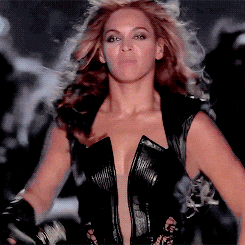 I've seen Devon work his magic at various marketing events. He's also a successful marketer so he motivated us and made us laugh at the same time.
Check out this video of the Master of Energy in action.
The skill level of the attendees varied from complete newbie to ninja.
My live event ritual:
Sit as close to the front as possible. Goal diggers have no business sat the back
Stock up on snacks
Always have water
Keep your audience engaged by posting pics and selfies from the event with the official event hashtag ( this allows other attendees to find your content)
Bring gum or mints. If you eat garlic at lunch, people will thank you for it
Have enough space on your phone to take pictures of the slides
Always stand up, introduce yourself and ask a question at Q and A time
Network with your neighbor, no matter how awkward it feels
Bring a sweater. They must be saving on the heating bill. It was super chilly
Follow interesting event attendees and update your Dream 100
---

What Did The Event Cover?
Despite the fun and games...
LARSEN. DOES. NOT. PLAY.
...when it comes to dropping that marketing science.
From sunup to sundown ( ...well, really 9.00 am to 9.00 pm on the first day, then 9.00 am to 6.00 pm on the second), he plunged us mercilessly into what's working now sales messaging, offer, launch and funnel strategy.
Lunch was 90 mins and a few scattered 5-minute breaks.
Warning to all future attendees with weak bladders.
You may want to potty dance in your seat rather than risk a bathroom break while Larsen's on the stage. He tends to drop marketing gems like a clumsy king by the minute.
If you ignore my advice and nip to the bathroom when he's in mid-flow, don't be alarmed if you hear the crowd roar "OINK" when you're sitting on the throne. It means he just dropped a profit bomb and you missed it.
Here's an overview of the marketing missiles that were fired.


What is a funnel?

Ask 10 different marketing experts what a funnel is, you'll get 10 different answers. The actual definition of what a funnel is was explored, broken down, and redefined.
---
Defining Who You Sell To

The concept of a dream client was examined with a fresh set of eyes. Entrepreneurs tend to take anyone with a pulse and a purse as a client but we need to be more selective. We were encouraged to develop a checklist with desired and dealbreaker dream client characteristics to help us determine who we should sell to.
Wanna see my revised dream client checklist?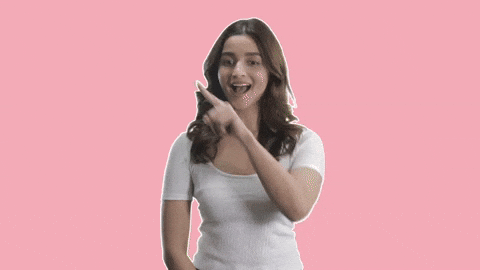 Are they coachable?

Do they have realistic expectations?

Are ready to take responsibility for their success?

Are they ready to defer to my expertise?

Have they made an effort in the past to solve their problem?

Are they an action taker?

Do they recognize value when they see it?

Will they be fun to work with?
Do they talk badly about other service providers or coaches?
Are they in the problem-aware state?
---

Choosing a lucrative market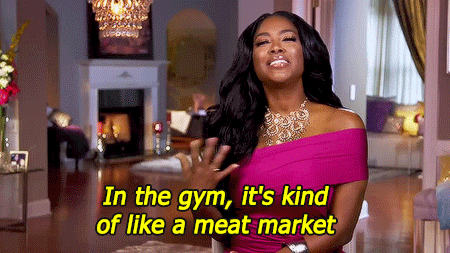 No, no, no Kenya! This ain't the RHWOA. We don't mean that kind of market!
The market is not a person, rather it's a place (can be virtual) where buys and sellers come together to purchase similar products and services. It is also important to decide your market positioning. Select an established mass-market with lots of activity and transactions such as:
B2B

Fitness

Online Business

Coaching

Yoga

ECommerce

Personal Development

Retail

Websites

Online Courses

CRMs

Blogger

Is your product complementary or competitive to the market?
Is your message throwing rocks or giving them high fives?
Is your product complimentary? - Be an accelerant
Is your product competing? - Throw rocks
It's easier to change your market or dream customer than your product
The market is not to be confused with the action of marketing. Market timing is important because not all markets are ready for your product immediately.


---

Create your own market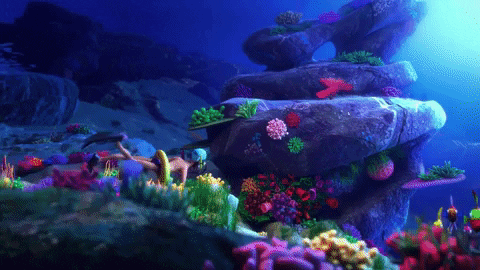 You must understand or become familiar with the concept of the Red Ocean and Blue Ocean concept coined in the popular marketing book Blue Ocean Strategy. The Ocean is a metaphor for the market. Miss this vital concept and Larsen's teaching will sound like Latin to you.
---
Publishing and Distribution
Content is king and those that publish will profit. Too many entrepreneurs refuse to publish and because of that their sales and visibility suffers.
Larsen broke down his publishing strategy to consistently push out great content that builds a bond with your audience.
You will need a content publishing and distribution team with a structured content strategy.
Publishing provides the fastest path to cash

What is the state of the content in the market

Who is publishing?

Does the market have C-level influencers?

How are they publishing? Podcasts, Amazon. Live stream

Is the content any good

Publish so you can have a voice in the market

Publish consistently to gain visibility

The message should lead with the pain not the solution
---
Identify the Core Problem You Solve
Your product or service should provide a solution to your dream client's problem. However, all problems are not created equal. The Core Problem Planner exercise helped us categorize problems and identify the most lucrative problem to solve.
Choose the most painful problem

Choose the easiest to educate the market on

Is it easy to articulate the problem
The market will treat you the exact way that you tell it to treat you - David Olgilvy. You must become known in the market for solving a specific problem.
---
Sales Message Story Selling
Stories are a powerful component of your sales message because they increase the perceived value of any offer. People buy the offer because they first have an emotional connection to the story that sells the offer.

Steve demonstrated this principle with the "Fake Book Story", an inside prank in the Larsen tribe. People still wanted to buy the book because the story made the offer so compelling, even when they understood the story wasn't true.
Story increases the perceived value of your offer

How you tell the story matters.

Leave enough room in the story for visualization

A good story allows your audience to fill in the fine print.


---
Launch Campaigns That Create Cash
The sequence of events to sell a product or service online are sales message, offer, and funnel.
Most launches fail because there is not sufficient hype or promo leading up to the date. A campaign is how you put your launch out to the market and create hype up to the launch date.
The funnel doesn't start at the opt-in. It starts at the campaign
Create a series of activities that create pressure around the launch date

Become a marketplace noisemaker

A rich marketer lives in front of the funnel

Facebook ad is not a campaign just part of it

Create a standalone launch

Create an evergreen launch

Firesale

Content Webinars

Virtual summits

Challenge




---
Dana Derricks - Dream 100
Sell the thing that sells the thing

Product ladder - Front end and back end offers

Let your competitor compete with your front-end offer. Killem on the back end

Find your dream 100

Let them become the army that drives people to your front end offer
---
Bradley Gibb
Bradley Gibb broke down the difference between an employee and an entrepreneur. The tax code favors entrepreneurs but 97% of the population are employees. If you've made money by yourself give yourself a pat on the back because you are in the extraordinary 3%.
ROI is irrelevant. Return on Attention is important

If you don't have results you are lacking in:

Marketing

Frameworks

People

3 greatest investments in your business

Mindset

Skillset

Networks
---
Myron Golden
Myron Golden totally came to get our entrepreneurial mindset all the way together. He bases his teaching on Biblical success principles.
His quote blew my mind - Most people doubt their beliefs and believe their doubts. In order to be more successful entrepreneurs, we must learn how to think.
He talked about how to make ourselves feel like doing things that are in our best interests.
Since people do what they feel like we must learn how to think to control the outcome

How do we get ourselves to feel like doing things that are in our best interests

Become a high energy source

Belief is a traveling salesman. Becomes an emotion that empowers or disempowers you

Anything you tell yourself about a future outcome you made up so it might as well be a good story rather than a bad one

Entrepreneurs don't get results because we waste time revving up our emotional energy on worries like, will I be successful, will my offer sell. I don't have enough time. I'm overwhelmed.

Worry robs you of the energy to do the things that need to occur to make sure those fears don't become a reality
The highlight of the event was to see my mindset mentor in person.
---
Russell Brunson - Traffic Secrets
The event ended with Russell Brunson, the O.G of Funnels talking about the strategies in his new book Traffic Secrets. He spoke on the importance of having an origin story that will compel people to book you on their publishing platforms.
Relationship marketing, with the owner of the traffic that you want to get in front of and publishing, is the foundation of acquiring traffic and increasing sales.
Understand the history and goal of the platform you are publishing from
Build a dream 100 for each market you are in
Model what your dream 100 is doing
Develop a strategy to work your way in and build relationships
Time vs Money
Develop a publishing and distribution plan
Stay connected to your dream 100
Build a list fast before the social media snap, slaps and shutdowns come
---
After The Event, There's The After Party
The event after-party was open to the V.I.P and those that bought the OfferLab offer. It was a great opportunity to network and talk with other professionals because there wasn't much time to do so during the event.
Steven Larsen was present. Everyone was really excited and happy they attended. It was a phenomenal event but I was exhausted and looked forward to going home and putting some key strategies into action.
The spontaneous secret motivational bonus Steven Larsen gave at the exclusive after was probably worth the event ticket price itself.
Most people missed it, but I was up close enough to capture the speech. His final exhortation will give you the strength to keep going on those days when you feel like throwing in the towel. You can listen to the full speech here.
Who Is This Marketing Whiz Behind This Review?
Hey, I'm Caroline Onyedinma, fondly called The Conversionista and Chief Chic in Charge at Ideal Clients Daily.
I'm an ex-Cubicle Hugger & Software Developer turned Amazing Marketing, Messaging, and Sales Funnel Strategist. Equally obsessed with automation and the Real Housewives of Atlanta.
I'm so excited you took the time to read this review. It shows you believe online success is totally possible for you. Hint: it is!
I teach driven entrepreneurs just like you how to clarify their message, captivate their audience and convert strangers into sales on autopilot.
Are you struggling with:
Clarifying your message
Building a loyal audience
Creating, publishing, and distributing drool-some content
Structuring irresistible offers
Scripting persuasive webinars that convert
Selling your courses, programs, and services on autopilot
Then inhale Clarity. Exhale Overwhelm. My team and I have got you covered.
Schedule a FREE call here to see if we are a good fit.
Prefer To Watch Video?