Why TryInteract is the Best Quiz Platform For Course Creators, Coaches & Consultants
by Caroline Onyedinma
The search for the best online quiz creation tool stops here!
If you're an online business owner you know the odds are heavily stacked against you if you don't grow a highly relevant email list like, yesterday!
If you're an expert or entrepreneur with amazing courses, and services to sell but without a constant flow of loyal leads, your revenue will tank faster than the titanic.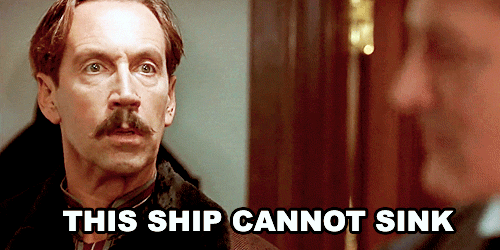 Digital clutter and overwhelm are at an all-time high. The people you ACTUALLY want on your email list, aren't as keen to hand over their email like they used to be and are turning up their nose at your Perfect PDF Lead Magnet you labored over.
Fortunately, lead generation quizzes are the new marketing cool! A quiz is the most effective way to explode your email list.

The average quiz has a 33% higher conversion rate than the traditional PDF download. The psychology of a buzz feed style quiz magnet will hook the attention of your ideal client and fill your email list faster than fans rushing to a soldout Beyonce concert.
Choosing the right quiz creation platform is important if you want to avoid tech frustration and overwhelm.
As a seasoned online business strategist that breathes, eats, sleeps launches, funnels, and conversions. I've created many lucrative quiz funnels for clients that have flooded their lists with eager subscribers and increased their sales.
So needless to say I've tried and tested many online quiz platforms and I can confidently say that TryInteract a.k.a Interact is the best online quiz platform for coaches, consultants, course creators, and eCommerce sellers ... PERIODT!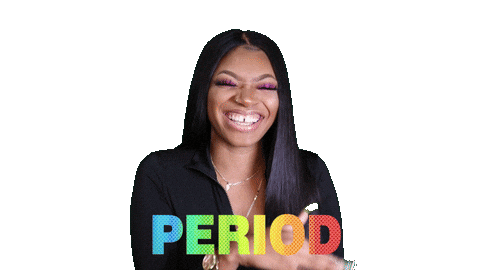 There are key non-negotiable features that any online quiz platform that is worth its weight in lead generation must-have. The Interact quiz creation tool is on top of the lead generation quiz leaderboard in this respect.
In this guide you'll discover:
The key quiz features that make the Interact the best online quiz platform to fill your email list of highly qualified leads, fast.
How Interact integrates with the top email marketing software
Why Kajabi and Interact go together like bread and butter
How to test drive Interact for free and attract to start collecting leads ASAP
And lots more


#1 - Quiz Examples For Every Niche
Analysis paralysis is a real thing and can stop any entrepreneur from making progress. Ever asked yourself these questions?:
What type of quiz should I create?
What's the best quiz title?
What kind of questions should I ask?
Not all quizzes are made equal neither are the quiz platforms. The most effective quiz to create varies depends on your industry, audience, and the tool you use.
Quiz creation is made simple with Interact. The Interact team has removed quiz guesswork by providing a huge gallery of quiz examples that give endless inspiration.
Whatever your niche whether it's Psychology, Leadership, Marketing, Real Estate, Personal Development, Beauty, Fashion, Copywriting, Yoga, or Travel ...there is a quiz example for it!
Interact goes further than just providing quiz examples to get your creative juices flowing. The online quiz maker also provides a large library of plug-and-play quiz templates to speed up quiz creation.
Browse to a category
Select a done for you quiz that resonates most with your audience
Import the quiz to your account with the "Use this Quiz" CTA button
You are then free to edit the questions and images as you please, share with your audience, and start collecting leads in a matter of minutes.
#2 - Attractive Scroll Stopping Quiz Landing Pages
A compelling quiz landing page will stand out in the noisy online space. Interact allows you to create a high-converting quiz cover page that grabs the attention of your ideal client and compels them to take the quiz to satisfy their curiosity.
In less than sixty seconds the quiz editor allows you to add:
A compelling quiz title that calls out to your target market
A tagline that explains why you need to take the quiz
A quiz image that creates a pattern interrupt
A call to action button to commence the quiz
You can customize the color, change the font and add your own logo so that the quiz aligns with your brand.
The tool allows you to skip the landing page and to a designated start page. This is perfect for entrepreneurs that want to use their landing page software to create a compelling landing page and want their audience to answer the questions straight away.
Start Collecting Leads Today!
Get Your 14-Day Free Trial of Interact Quiz Creator
#3 - Simple Question Creation and Results Mapping
It's one thing to start a quiz but totally another to complete it. The purpose of a lead generation quiz is to collect email addresses. If your questions and answers are engaging you will push more quiz takers to the lead capture finish line.
So how does Interact help us create engaging questions, answers, and results?
Interact supports personality, survey, and assessment quiz creation. You're able to control quiz elements for all these types. You can add, delete and reorder quiz questions, answers, and results at will.
People respond best to quizzes that incorporate images. The editor allows you to add graphics that will keep your audience amused and engaged in three different ways:
Search the internal image library for an image
Upload from device
Link to URL
The "Link to URL" feature is especially useful for including animated GIFs from Giphy. Animated Gifs add humor and pop culture while illustrating a point that keeps people hooked and haha-ing till the end.
You can add images at the answer and question level. Hiding images is also an option.
Interact makes mapping answers to results fun. There's no need for a calculator or pen and paper to figure out the result.
The "Edit Result Correlations" feature allows you to click on a question and then click its corresponding answer to map results. It reminds me of a preschool puzzle where you draw a line to match the opposites.
Quiz takers can gauge how far they are into the quiz with the progress counter that indicates what question they are taking and how many more to go. This prevents your audience from becoming question weary and quitting.
#4 - Inline Lead Capture
Lead capture should be the central feature of a good lead generation tool. Interact's lead capture workflow requests an email just before displaying the result rather than at the beginning of the quiz. At that point, people are invested in the quiz and offer their email because they are eager to discover their results.
Interact email capture functionality is GDPR compliant. It allows you to:
Link to the privacy policy

Include a checkbox for explicit marketing consent

Make email capture optional ( not advisable for a lead generation quiz)
The opt-in message is customizable making it possible to incentivize the opt-in.
#5 - Send Quiz Data To Your Email Marketing Client
Transmitting quiz data to your email marketing software is a straightforward process.
Interact natively integrates with major email marketing software such as ActiveCampaign, ConvertKit, MailChimp, Drip, and Infusionsoft.
To transfer quiz data from the quiz to your email list, select your email marketing software of choice and follow the integration instructions. Interact will generate an API key to connect to your email marketing tool.
Can't find your email marketing software on the list? Don't worry, that's where Zapier saves the day.
Consider entrepreneurs that use Kajabi. Kajabi an all-in-one tech, course creation, and email marketing platform that doesn't natively integrate with Interact. Zapier is an app on the Interact integration list and supports Kajabi. You can use Zapier as a connection tool to zap quiz data from Interact to Kajabi.
#6 - Email List Segmentation
Email list segmentation is a powerful marketing strategy that allows you to divide your audience into groups that make sense for your business. Once you understand your leads' desires on a more granular level you can send them relevant content and well-aligned offers.
There are three ways to segment leads with Interact.
Segments based on quiz outcome

Segments based on individual quiz answers

Segments based quiz branching logic quiz
You can add a tag to the lead based on the quiz outcome.
There are 4 outcomes to my lead generation quiz, "What Type Of Celebrity Entrepreneur Are You Actually Most Like?".
Oprah Winfrey

Mark Zuckerberg
Jeff Bezos
Rihanna
Each lead is tagged in my email marketing system based on their celebrity personality type result. My marketing automation then sends a different email sequence relevant to the entrepreneurial profile that suits them the best.

"Oprah" segmented leads receive a welcome email with a mindset and personal development theme

"Zuckerberg" segmented leads receive an email focusing on technology and systems.
Can you see how Interact's segmentation feature is a game-changer for your business?
Well, it gets better. Interact's answer segmentation feature supercharges your marketing.
Let's say one of your quiz questions is "What are you struggling with in business?" and you have three possible answers
Building an Audience
Creating a Course
Setting Up a Funnel.
You can tag the lead based on the answer they chose and send them an email with a relevant paid offer that is a solution to their specific problem.
Building An Audience - List Building Workshop
Creating a Course - Course Creation Planner
Setting Up A Funnel - Funnels Made Fun Course

Most entrepreneurs rely on spray and pray marketing and send generic content to their list. Over time, their subscribers tune them out because they are irrelevant. Using Interact's segmentation features will give you an unfair advantage over lazy marketers.
Start Collecting Leads Today!
Get Your 14-Day Free Trial of Interact Quiz Creator
#7 - Data Analytics and Reporting
The most successful online business owners make data-driven decisions. Understanding your audience's behavior around key conversion points in your quiz is important.
The great news is Interact's quiz analytics allows you to gain a perspective over what is working and where your quiz needs to be optimized to increase conversions.
The analytics and reporting allow you to discover at a glance:
How many people saw the quiz
How many started it
How many completions
How many leads you have received

Social stats reporting reveals who shared the quiz on Facebook and Twitter from the results.

Understanding how people engage with your quiz allows you to improve conversions. A big drop off at a certain question point could indicate you are asking too many questions or indicate which question needs weeding out. Having insight into this problem gives you the opportunity to tweak the quiz to generate more leads.
You can export your data in .csv format and import it into Excel, Google Sheets, or other applications so you can further analyze the data.
Gathering and sharing accurate stats in your market establishes your authority and provides social proof.
E.G. 70% of corporate professional women surveyed indicated that they suffer from imposter syndrome.
Interact supports external tracking with Google Analytics and Facebook Pixel. Connecting your Facebook pixel to the Interact app allows you to track custom conversions and create custom audiences to accelerate your paid advertising.
#8 - Quiz Publishing and Sharing
Content is king ONLY if it's published and distributed. Interact affords you different ways to promote and share your quiz. You can:
Add it as a pop up on your website

Add it as an announcement bar on your website

Set up a Facebook Ad for your quiz

Embed it on a landing page or website

Get a direct link to the quiz and send it by email
Interact quizzes are completely mobile-friendly and look great on a phone.
Want the most effective way to get potential leads to your quiz?
Post it in a Facebook Group where your ideal client congregates. Many groups have designated posts on promotional days where it is acceptable to post your quiz.

Embedding your quiz in a blog post related to the quiz title is another powerful way to acquire a new lead.
The average Buzzfeed quiz is shared 1900. If you create a well-designed and engaging quiz there is every chance your quiz will go viral in your niche.
Interact makes it easy for impressed quiz takers to share your quiz with the social media share feature on:
Facebook

Twitter
LinkedIn
Interact will add the quiz result title to the social media post so having a positive quiz result title will encourage people to share.
You can also customize the sharing copy template to add your own touch.
#9 - Pricing
The price point for Interact is more than reasonable. When you consider the possible ROI from just introducing 50 highly relevant and engaged leads a week to your list, $17/ per month for the lite plan when paid annually annual plan is insignificant.
At the time of writing, there are three paid categories. Here are the monthly and annual price points.
Can you get better than free? I think not? Interact offers a free plan. It has limited features but allows you to create your first quiz for free. You will not be able to capture leads on the free plan.
But wait! It gets better.
Interact offers a free 2-week fully-featured trial so you can create quizzes, generate leads, and decide if Interact is a good fit for your business.
Once you discover how easy it is to fill your email list with highly relevant leads with this tool I doubt you will ever turn back.
Start Collecting Leads Today!
Get Your 14-Day Free Trial of Interact Quiz Creator