Kajabi vs Teachable: A Feature-By-Feature Comparison on the Best Platform To Sell Your Online Course
by Caroline Onyedinma
Dear entrepreneur...

It seems you got the memo early. The fastest way to scale your business is to focus on selling your knowledge rather than what you do!
Digital products, courses and online programs are definitely the way forward.

The question is ...


Which is the best online course platform that can build your digital empire?
Kajabi and Teachable are the more popular Content Management Systems - "technobabble" for online software that allows you to publish your own digital content, market and sell it to your audience for for whatever price you choose.


How are Kajabi and Teachable different from course platforms like Udemy?
Udemy restricts what digital products you can sell, how you sell it, and what price you can sell it for.
On Teachable and Kajabi your content is self hosted. You are the boss and you make the rules on how you package your expertise and sell it.
Complete freedom right?
So which is the best?
It's a heated debate. I can't count how many heated fights I've witnessed in Facebook groups over this very question!
The Kajabi and Teachable tribes love to duke it out!
The problem is answers like "I love Kajabi" or "I use Teachable it rocks, are not objective enough.
Savvy course creators need more objective information that will allow them to choose the best info product creation tool for their business.
Essentially online entrepreneurs are saying "show me the receipts"!!
Anywayssssss, the term "best online course" platform, is sooooo 2 thousand and late!
Attention course creator, coach or online business owner. If you want to make beaucoup bucks in 2018...
...you want the BADDEST content management platform in the game.
Your course creation tool of mass profit needs to be Michael Jackson BAD!
It's definitely gotta be LL. Cool J. BAD!
How do you figure out the "badder than Beyonce on her best slay day", tool to create your digital products?


You choose the tool with features that best fit your
business goals

budget

other business systems

daily operations

technical ability.
Welcome to this extensive Kajabi vs Teachable Comparison.


Consider this the heavyweight boxing championships of online course platform tools.
The rules of engagement are simple.
Kajabi vs Teachable, will duke it out round for round based on feature pros and cons,
What's at stake?
Why, The Online Course Platform Heavyweight Championship Belt of course!!
Muhammad Ali was dubbed the G.O.A.T...
....Greatest OF All Time.
Kajabi and Teachable are contending to be the G.O.A.T!
Greatest Online Achievement Tool.
The resource in your business that will help you achieve financial freedom through selling extracting, digitizing, packaging and selling your knowledge and expertise online.
As the "Don King" promoter of this course creation tool bout, Kajabi Coach will culminate this review with who WE think dealt the ultimate info product creation tool knockout blow!!
Fair? Great! Take your ringside seat. Get ready for a nice clean fight (hopefully)!
But wait... put down your popcorn a hot second …. a quick pre show interlude….
Disclaimer
I'm a Kajabi affiliate. Kajabi is my primary tool of choice.

If you click on the Kajabi link in this review, sign up and stay on a plan, I will collect a small percentage in commission.
However, first and foremost, I'm a business, marketing and tech geek. I'm not under a tool gagging order, nor am I tied to particular technology.
I strongly believe business owners should be empowered to choose what works for them. I have helped hundreds of business owners come to the best decision for their growth.

My comparison is an honest review to equip you to be able to do the same.
Capish?
Ding! Ding! It's showtime baby…..
Round 1: Online Course Structure
Both platforms allow you kiss goodbye to hiding your valuable paid video content on YouTube Unlisted. (Don't think you're slick. Once someone shares your link your cover is blown not to mention your profit!)
You can upload your video, audio and image content along with Pdfs/ and text natively on both platforms.
Both platforms internally upload your video to Wistia. There is no need to buy external video hosting. No one can randomly access your content without logging in. Your content is now a digital product safely secured behind a paywall.
How you structure your course content differs between the tools.
Kajabi has a 3 level course hierarchy.
This hierarchy allows you to structure your course in a granular structure. This is great for course with lots of content.
Betty the Beautician
Consider the scenario of our fictional course creator, Betty the Beautician. She's decided to launch her signature teaching all she knows about beauty.
The main topics cover hair, nails, skin and makeup.
Kajabi allows her to create a further sub category under each main category.
The top level hair category will feature hair-related sub categories such as
braids

chemical treatments

extensions

natural hair styles
Each sub category will include various posts teaching about an area under the sub category topic
Hair

Braids

Fishtail braid techniques

Box braid techniques

Micro braiding technique

Tree braiding techniques

Cornrows braiding technique

Chemical treatments
Betty the Beautician's course structure would be totally different on Teachable.
Teachable offers a two level course hierarchy.
Sub categories would be removed and that content would now directly reside under the category.
Hair

Fishtail braid techniques

Box braid techniques

Micro braiding technique

Tree braiding techniques

Cornrows braiding technique

Coloring
Perms
Relaxers
All content is lumped together. Fine for a small course but when you have a large course the content structure can be a little confusing.
Round 1 Result: Online Course Structure


Kajabi's granular 3 leveled course structure definitely lands a course creation upper cut to Teachable.
Kajabi takes this round hands down.
Round 2: Online Course Branding
Being able to control the look and feel of your course is serious business. A polished, professional course adds to the perceived value of your product.
This especially applies if you are selling high ticket courses, $1000, $3000 and above. Clients are your biggest brand ambassador.

When designing your online course it's not the time to adopt that played out cliche, "don't judge a book by it's cover." In the online business game, your audience judges your brand by the quality and value of your output.
Beautiful course design adds to your online swag! Promotes brand confidence in your product and spreads the world that you are indeed the real deal.
How do Kajabi and Teachable help in this department?
Teachable allows one theme! It's customizable. You can change:
Brand colors

Logo

Background

Fonts
I'm afraid that's all in the customization department folks. The lack of design features on a product is kinda like students in a private school with a strict school uniform code.

They basically all look the same.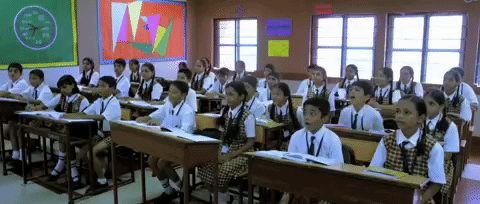 The uniform and restricted course structure is great for short, quick courses with a prescribed learning path.
On the other hand, if you are planning on creating a membership site with lots of ongoing content, students appreciate the ability to jump around in your content and don't want to be locked into a linear flow.
Teachable does give you access to the backend HTML, CSS and Liquid code. If you are an advanced code nerd you can create your own custom theme, or at hire a programmer to do this.
As a busy entrepreneur with a million other things on your plate, do you really have time for coding?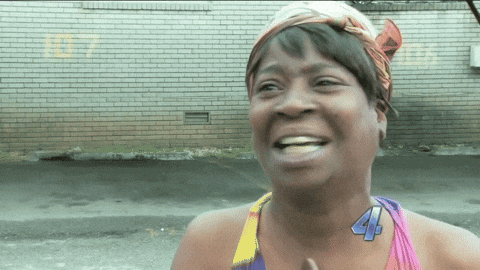 … nope! Coding is definitely not in the spirit of quick and easy.
How does Kajabi fare in the design stakes?
Design wise your spoilt like a kid in a candy shop. Kajabi has a large library of customizable themes that you can apply to any product.
The content of a product is separate from the product theme. You can change the product theme without changing the content.
It's kinda like having changing the look of your cell phone by snapping on a new cellphone case. In the same way you don't change your phone every time you decide you want a different look for your phone, you don't need to throw away your content and start again when you want a different design for your course.
With Kajabi themes, you can select a different theme, apply it to the course and have totally new course look and feel within seconds.
Whether you offer a hundred lesson and counting membership site or a simple Ebook wrapped in a course Kajabi has a theme for that.
True course flexibility comes from the Premier Product Theme System.
This allows you to not only customize the appearance of a product including font, colors, logo and background colors, but you can show, hide and update product assets such as:
As far as custom coding goes, just like Teachable you have full access to the backend HTML, CSS and Liquid code. Kajabi's full range of product customizations means you seldom need to access it.
Round 2 Course Branding Results:
Kajabi's product customization functionality is far superior to that of Teachable. Being able to control your student's visual experience adds to your brand perception. On that note, Kajabi deals Teachable a design double right hook making them the winner of this round.
Round 3: Online Course Marketing
Digital courses don't sell themselves. Course creators are often great at product creation but their products go unseen and unsold because they don't know how to market and sell their product. As a result their hard work is left on the unsold course digital bookshelf collecting cobwebs.
If you want to consistently generate course sales and lots of them you must
Identify & attract your target market

Educate them on the solution to their problem

Capture them as a subscriber

Nurture the relationship in the role as the best solution provider

Convert them into a sale
Kajabi and Teachable both incorporate marketing tools that guide you through this marketing and sales funnel process.
How do they compare?
Contrary to popular belief, entrepreneur, coach, consultant or course creator should not send their ideal client to their website as the first point in the customer journey.
Your website has way too many distractions that dilute the chances of performing an action that will bring them closer to a sale. Instead, direct the entry point of your sales funnel.
A sales funnels is a series of conversion events that eventually bring your ideal client to the a sale.
To consistently sell your courses, you should send potential buyers to the first step in your sales funnel which is an email opt-in landing page.
The purpose of a email op-in landing page is to promote a single call to action to enter an email in exchange for some further value. Once a visitor performs the call to action this is called a conversion.
Landing pages also come in the form of
Short or long form sales pages

Video sales pages (VSLS)

Webinar registration pages

Appointment booking pages

Download pages

Video pages
The list goes on.
Kajabi's Premier Drag and Drop Landing Page System allows you to create preconfigured landing pages faster than you can say Jack Robinson.
You are free to create your own landing pages such as sales pages, thank you pages, email optin pages from scratch if you prefer to be more creative.
The landing page themes house a wide selection widgets that are typically placed on landing pages. Within the page editor, just select the widget type you would like, add to the page and add your text, colors and images.
The widget sections to choose from are vast.
Testimonials

Custom content

Pricing tables

Videos

Images

Slideshows

Blog posts

Call To Action buttons

Opt in forms

Features

Youtube embeds
Kajabi features Pipelines. Pre assembled sales funnels that are created within a few clicks. Instead of creating the different pages in your sales funnel individually; configuring them with your customizations and connecting then together with email sequences; Kajabi's pipeline feature will create the same type of funnel in seconds.
Imagine that! No need to figure out how to connect all the moving parts together. They do it for you.
Hard to believe? Let me break it down for you further in a tale of two course creators.
Keisha the Course Creator wants to attract her ideal course student. She knows she must first start with list building and in weekend warrior style she builds her sale funnel on Kajabi.
Here is what she does.
Creates a new email optin landing page.

Adds captivating copy on the landing page inviting visitors to give their email in exchange for a free PDF giving immense value.

Creates an Kajabi email sequence that will deliver the PDF and subsequent nurture sequence.

Adds an optin form and configures it to connect to an email sequence

Uploads the PDF to the thank you/download page

Creates a Thank you page landing page where she provides a video thanking the subscriber for opting in. Gives them the PDF download for quick access.
Unbelievable right? No word of a lie, in under 30 minutes Keisha the Course Creator can have her whole lead generation system set up ready for subscribers to hit her email list.
Info Product Creator Patricia decides to use Kajabi's pipeline feature to achieve the same result. Here's her process.
Selects the Free Report Pipeline

Gives it a suitable name when prompted

Uploads her PDF freebie as directed.

Holds her breath and counts to 30 seconds
Boom! Complete lead generation pipeline created in minutes. Enough time to sit back, sip some ice tea, admire your handy work and chill. Opt in page, opt in form, email sequence, thank you page and PDF download all sequenced and connected. Sorry Keisha, Patricia beat ya!
All that is required is to change the headlines and text on the landing pages and sequence to convey her message and she's cooking on gas!
Now off to Teachable. Let's see what it's got for us in terms of marketing features.
Nada, nil, nowt in terms of landing pages I'm afraid. You can build sales pages with Teachable and send cold traffic to these pages offering your course. Every tried sending cold traffic, strangers who have never heard of you, to a sales page asking for a few hundred upfront?
How has that ever worked out for you?
Badly, to say the least. You're conversions, if any, will be dire.
Before attempting to convert a stranger to a sale you should make them a subscriber first and build a relationship with them first.
Teachable users are forced to pay for external landing page building software and email marketing system to do what Kajabi does natively.


Round 3 Results: Online Course Marketing
Kajabi deals a nearly knockout blow to Teachable in the area of inbuilt marketing functionality,
Kajabi offers a one stop solution to course creation and marketing whereas Teachable focuses on presenting a content management solution.
Many prefer a one stop technical stack so as not to incur additional expense and integration effort incorporating external tools.
The fact that some digital product creators prefer to use other landing page tools; already have an email list on an external marketing automation platform; and don't mind integration allows Teachable to get up on the count of 9 from this near knockout marketing blow Kajabi dealt it.
Kajabi takes the round. Teachable staggers on to the next.
Round 4: Online Course Email Marketing & Automation
List building to online course creators should be what butter is to bread.
You may have a large audience across social media but you don't have control over those platforms. If your account was shut down for any random reason you would lose access to your follower.
Likes don't translate to lolly in your bank account if you cannot convert them to sales.
You must build an email list if you want to nurture your audience to increase your know, like, trust factor to the point that they feel comfortable to buy from you.
Kajabi and Teachable feature emails as part of their online course software. There are some fundamental differences in how this works.
The Teachable platform allows you to send email announcements to existing course members.
You can send a broadcast to students alerting them that you've added a new video or updated a lesson. This is effective in providing your students with a good course experience, but it's not true email marketing.
You will need to pay for a third party email marketing tool like ConvertKit, ActiveCampaign or Drip if you want to incorporate email marketing with Teachable.
The Kajabi Content Management Course Platform features a inbuilt full blown email marketing solution.
Potential clients can opt in to your list via Kajabi forms. You can nurture your subscribers with a series of pre written, automated email called an email sequence.
Each email can give value, tell a story, ask for feedback or even include a powerful call to action to register for your webinar or read your course sales page.
Kajabi features a contact tagging system that allows you to label and segment your audience into categories according to their likes, desires and behavior.
Sending emails based on the specific interest of your segmented list will improve open rates because your communication is more relevant.
You can also send out one time broadcasts and announcements to current course students.
There is no need to buy external email marketing software to gain these features. However for those who currently have their list on another platform of choice they are able to integrate Kajabi to their email list with either native integrations such as
Drip

Mailchimp

ActiveCampaign

ConvertKit

Constant Contact
If your email marketing provider is not on this list you can use a integration tool called Zapier that will connect you to over 700 external apps.
Blowing your socks off yet?
Well there's more!
All manual and not task on autopilot makes course creator a very dull business owner. Kajabi automations is a power mechanism that takes the muscle out of any online entrepreneurs hustle. Automations uses when/then/if logic to trigger kajabi actions subject to conditionals.
Think of Kajabi automation as your backend digital assistant, who never sleeps, asks for a day off or takes vacation. The digital assistant is ready for duty waiting for a particular event to command him to take carry out aV Kajabi task you previously had to do manually. What kajabi functionality can you add automations to?
Pipelines

Email Campaigns

Events

Forms

Offers

Product posts
What can you use Kajabi automations for?
There are endless automation recipes. I consider the ones that increase revenue to be priority.
For example here's how you can set up an automation to notify subscribers that their monthly subscription has failed and encourage them to remit payment.
When - Offer subscription payment failed
Then - subscribe to an Email Sequence that notifies them of failure
If - has not clicked email broadcast
Powerful right?
All this can be achieved within Kajabi. Does Teachable feature automations? No. They have nothing remotely close to it.
Round 4 Results: Email Marketing & Automation
The absence of Teachable email marketing functionality means that Kajabi takes this round hands down.
Round 5: Online Course Lead Generation Quizzes
Teachable Quizzes
Quizzes are a great way to ensure your students are actively learning through your course.
It allows you to add multiple choice questions to any lecture. They also offer graded quizzes at their professional level plan. This allows you to test knowledge at the lecture level and give your student feedback on their progress.
Although Teachable is marketed as a Content Management Course Platforms rather than Learning Management Platforms they are still in the business of E-Learning. Kudos to Teachable for including this feature even at this basic level.
Kajabi Assessments
Kajabi calls their quiz functionality Assessments. They cover the functionality of Teachable quizzes and then some!
With Kajabi assessments you can create
Multiple choice quizzes

Fill in the blank quizzes

Type in your own text quizzes

Upload your homework as a PDF or doc quizzes

Graded quizzes that email you your result
To make sure students are really learning you can lock the next lesson until they pass the preceding assessment.
Quiz results can also be used to tag contacts and further segment your list based on their performance. From a marketing perspective this is powerful.
Round 5 Results: Online Course Lead Generation Quizzes
I am going to declare a tie for this round based on a technicality. Teachable's quiz functionality is sufficient to facilitate good E-Learning.
Kajabi has more quiz functionality. The danger is when a tool tries to become the swiss knife solution to a business it can take away from what the platform's primary focus should be and that is content management and marketing of courses.
If you require full blown quiz functionality that also does lead generation and quiz logic well I would look at an external solution like TryInteract or Typeform that is made for this purpose.
Round 6: Online Course Platform Website
Kajabi websites
Ok here is where it gets weird but wonderful. Yes Kajabi is an online content management system. But similar to WordPress you can totally build your website and blog on it.
The Kajabi website builder comes with a plethora of modern, professional and beautiful websites ready to be installed to build an attractive brand.
As online entrepreneurs we should be obsessed with sales conversions. Kajabi makes it easy to structure your website to encourage people to buy rather than browse. The Premier Landing Page Theming system gives you all the important issues that help your website convert.
Site Header

Video Background

Opt-in Forms

Call-to-Actions

Feature Highlights

Testimonials

Sales Pages

Blog Posts
If you publish high quality epic free content, you will easily attract your ideal client that is actively looking for a solution to their problem that you can solve. They'll practically beg to buy your paid content.
Kajabi offers a blogging system with SEO features to help your content to be found. You can upload you own video into blog posts rather than embedding YouTube posts.
Teachable doesn't offer website building. It has a storefront page where you can display our course but that's it.
This isn't a problem if you prefer to host your website on a separate platform like WordPress, Wix or Weebly. It does incur more expense.
Round 6 Results: Online Course Platform Website
Kajabi's takes the round with its website functionality.. Teachable may contest this decision based on it is not designed to be a website solution. Many business owners already have an established brand on Wordpress or other popular website platforms. Migrating their website content to one platform is a large undertaking; it can incur an SEO drop on content that has ranks well on Google.
Where business owners appreciate the benefit of housing their online courses and website on the same platform; Kajabi provides the best tech under one roof solution.
Round 7: Online Course Platforms Pricing
Kajabi doesn't have a free account. They offer a 14 day free trial or 30 days when you sign up here.
Teachable does offer a free account with unlimited courses and students.
To make this a fair comparison let us compare the similar plans on each platform.
The annual price of the Kajabi Pro Package is $3732,.
The annual professional plan on Teachable is $999 and the Business plan is $5988
To figure out the best deal you must understand exactly what you will get at each price point.
Sign up for the full Kajabi and Teachable comparison chart here.
Result 8 Results: Pricing
Teachable wins the round purely because it's the cheaper price point for those who don't mind less features. If you are looking for a sound course creation tool and you don't mind your tech spread over different platforms then Teachable will suffice.
If you have bigger needs. If you are currently paying for different subscriptions. If you prefer not to integrate numerous platforms Kajabi is the better option.
The annual subscription costs of external landing pages, website builders and email marketing software combined may make Kajabi the cheaper option.
Round 9: Online Course Platform Integrations
Check your tool subscription bill lately? It's highly likely that you use various tools for different purposes to power your business. How do we make these tools "talk" to each other seamlessly?
Integrations that make it possible for different online platforms to work together.
Kajabi is a one stop shop for running an online business. They recognize that entrepreneurs have preferred platforms and tools that they prefer to use, so they play nicely with these other platforms with direct integrations.
Zapier

MailChimp

Drip

ConvertKit

Segment

Google Analytics

ActiveCampaign

ClickFunnels

AWeber

Facebook Pixel
Teachable natively integrates with the following tools
Google Analytics

SumoMe

Zapier

MailChimp

Segment

Round 9 Result: Online Course Platform Integrations
Kajabi wins. Not because they have more integrations but because of Teachable's glaring major integration omission. Teachable don't offer a direct Facebook pixel integration. This is a must for marketing in 2018.
Round 10: Online Course Platform Training & Support
Invariably, at one point in your online journey, you're going to get stuck, need to ask a question or will desperately need help to move to the next step.
Training and support features should never be an afterthought. It is often the deciding feature.
Teachable offers support in the different forms.
Kajabi is allow strong on support they offer
24/7 live chat support and email
An extensive knowledge base
Kajabi University Training
28 Day Kajabi challenge training
A thriving Facebook group
Round 10 Result: Online Course Platform Training & Support
Support is strong on both platforms, as is a thriving user community. We declare this round a tie.